One Solution To Build Community
Not just another social services database, MPOWR Community is software with a purpose combining a state-of-the-art information system with the ease of a social network. With MPOWR Community you can:
Empower participants through dynamic virtual engagement
Collect data and track case management all in one system
Grow your community network and connections
Introducing a flexible, intuitive platform to meet your mission-critical engagement, case management, collaboration, and data needs.
Let's MPOWR our community together.
One unique platform with powerful benefits…

Many ways to build community.
Empower individuals
MPOWR Community puts participants in the driver's seat. Individuals add their own asset-based information into to the system with the ease of a social network.
Sharing this data with organizations eliminates wasted time and miscommunication. Individuals track their engagement with one organization, or many.
Make a greater impact
When someone calls or visits, an organization will have instant access to their profile. Powerful data capabilities enable customized forms and documents to be shared through the system with participants. Focus on building a relationship and meaningful engagement, rather than managing program paperwork.
Collaborate across community organizations
Collaborate across community organizations
One organization can use the tool with their participants, or a whole community can adopt it to create an accessible network of service for community members, and a platform for community-wide change.
Goodbye frustrating and disconnected systems.

Hello MPOWR Community.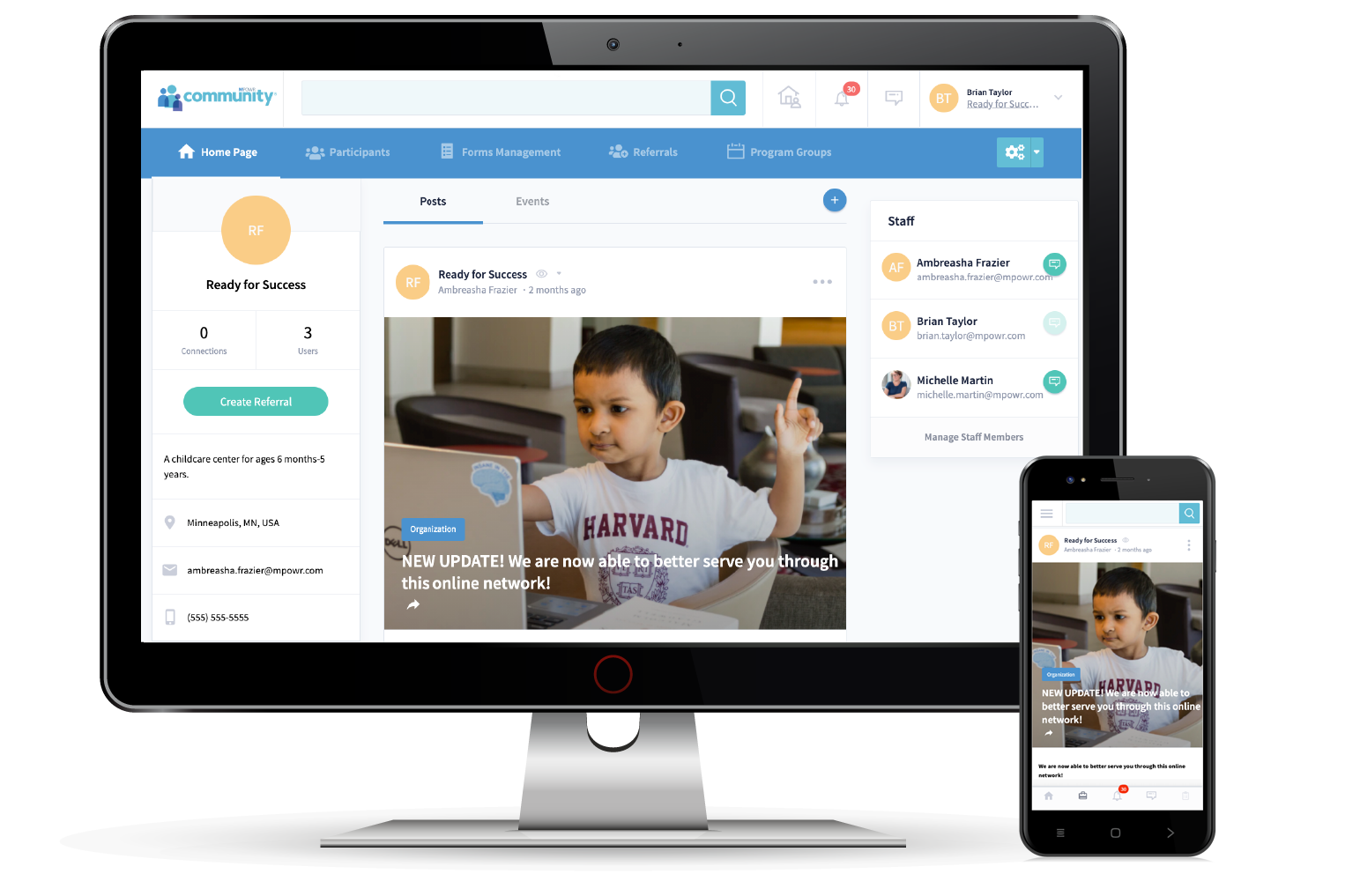 Secure social network
A secure social network-style interface that engages participants and connects organizations.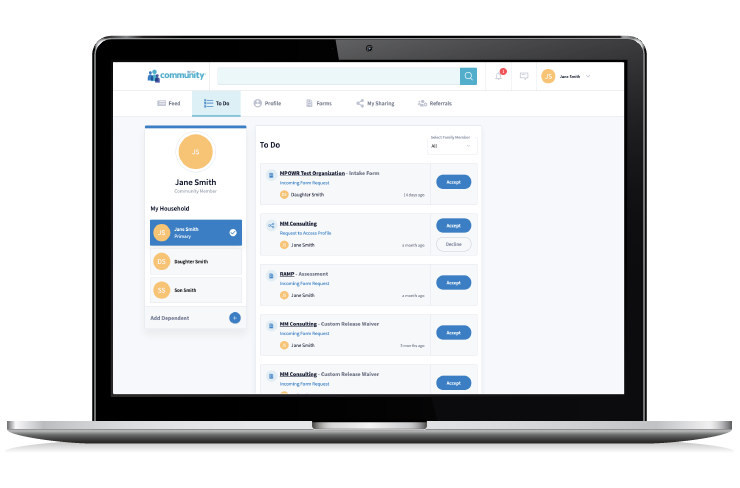 Community hub
A mobile-friendly platform for individuals to easily track their involvement with multiple organizations.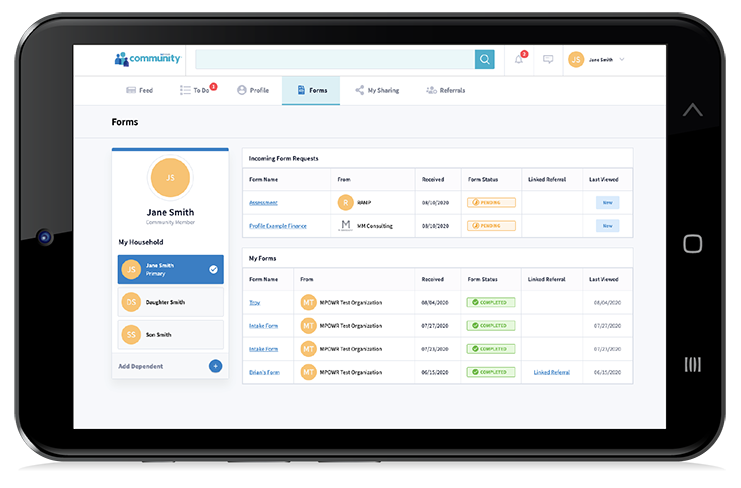 Virtual paperwork
A powerful suite of tools that facilitiates "virtual paperwork" between organanizations and participants. Data can be collected within the platform, or downloaded into an existing database.
Real communities.
Real success.
Client

The Price Dynamic

Website

Price Dynamic is built on the ideas of empowerment, communication, and collaboration to transform single parents into co-parenting families!

The Heritage Youth Sports Foundation encourages youth development by providing opportunities for personal and athletic growth.
Envisioning your ideal self and the ability to define positive change. Believing your goals are attainable, despite your past or current circumstances.
It starts with a
vision for change
Using MPOWR Community® reminds everyone, every day to focus on a vision for the future.
Lucretia's Story
I've sat on both sides of the table — receiving services and providing support. I know how hard it can be to move successfully through human service programs. The MPOWR Community tool helps families create goals and hold their vision mindset in a way that transform their lives.
from survival mode
Once I had no vision for my future. I was in survival mode, I didn't have my GED or a good job, and every day I was worried about having enough to eat and a safe place to sleep.
to finding a vision mindset
After my first daughter was born, my vision for myself became: Be an example for my child. I wanted my children to graduate from college, so I knew going back to school myself was a must. The road was hard for me, but I finished my GED and eventually an Associate's degree.
getting and giving support
I eventually joined a support program that offered personal coaching, which helped put words to what I was doing. I realized that having a vision has changed how I think and approach every challenge. A vision mindset helped me create the change I wanted for myself and my family.
and now I'm helping others find their vision for life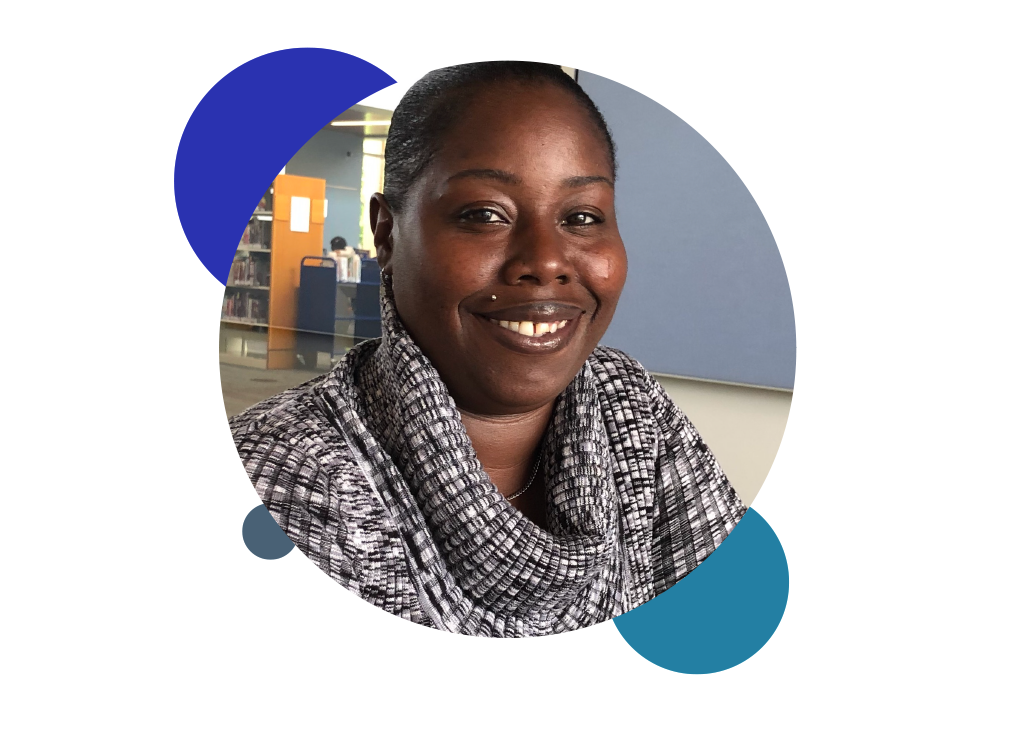 Through MPOWR Community®, individuals start their profile by creating a vision for their life.
Empowering participants to drive their engagement toward the change they want to see.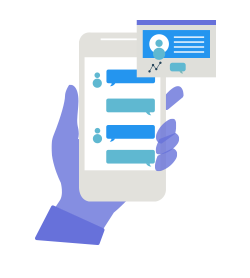 Personal Profiles
Participants create their own profile, including relevant asset-based information. They share this with organizations through a compliant data-sharing agreement facilitated by the tool.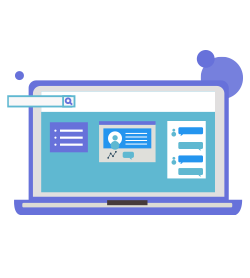 Track Information
Participants track customized information, classes, appointments, or applications from any organization – in one place – using Community as a hub.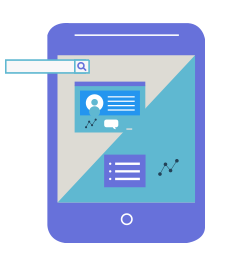 Two-way Communication
Organizations can use MPOWR Community for 2-way communication, sharing customized organizational forms or documents through the tool to download into an existing database. Or track information right in a data collection feature that's part of the suite of tools.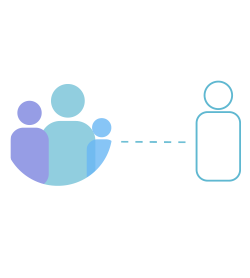 Person-Centered
Rather than managing "program paperwork", when participants visit, organization staff can focus on the person. Talking and sharing to support their needs and facilitate their dreams.
There's power in numbers! Grow your network.
Once you start using MPOWR Community, it's easy to expand your network. Inviting others is simple to do and allows for even more community engagement and collaboration.
Experiencing one out of many. Community members can integrate their experience with multiple organizations through the platform, breaking silos and creating more possibilities for change.
We are better together. Create a search and referral network to better meet individual needs…together.
Facilitate shared learning through collaborative networking groups. Create a common agenda and collect data to drive community change.
Every community is different. Explore how MPOWR Community can work to see change happen in yours.